The best recliner sofa that looks modern is the Novogratz Talluah with memory foam. It reclines for sleeping but it's also compact enough for it to fit small rooms. Other notable recliner sofas are also listed in this article.
Finding the best recliner sofa is quite complicated. Things are simple when anything works but when you have very specific needs, you might not even find your ideal sofa.
Things to consider when shopping for recliner sofas
If you're after a recliner sofa to use in your home office, you might be limited on space. If you need it in your living room, there are plenty of great options.
A typical sofa comes with a length of around 73". You need to ensure it fits your home and you also need a bit of space for it to recline. A typical reclined sofa's width measures 44".
From textiles to leather, you need to think about which materials are right for you. If you live with kids, you might want to protect your sofa recliner with leather as it's typically easier to clean.
A modern recliner sofa is now the norm. You want it to still look in trend 5-10 years from now. Alternatively, vintage recliner sofas or mid-century recliners sofas can be worthy options at any moment. Here are the top 8 recliner sofas you can buy at the moment.
Top 3 best recliner sofas in 2021
Best for modern design fans – Novogratz Tallulah Recliner Sofa
Best for multiple recline positions – Urred Futon Sofa
Best for feet up recline – Baxton Studio Oralia
1. Novogratz Tallulah Recliner Sofa
This Futon mid-century style recline sofa looks impressive, it offers high comfort, and it sits on wooden feet. All of these are true qualities for a busy office or a busy living room.
The high comfort comes from memory foam. Even if you work late in the office, you can still sleep comfortably on it which has its merits, especially if you've had bad nights on other sofas.
Available in multiple colors, this sofa also looks amazing. Many mistake it for a much more expensive recliner sofa but it's worth noting it's very affordable for how it looks.
Finally, it sits on high wooden legs. Why is this a plus? Just imagine how easy it is to vacuum underneath this sofa so that you don't have to deal with high amounts of dust anymore.
Pros
It holds up to 600lbs
The back can be reclined for lounging or sleeping
Button-tufted design available in 6 colors
Cons
Not the most spacious for 2 sleepers
2. Jummico Futon Sofa Bed
This multifunctional leather recliner sofa impresses with its practicality. It has sufficient space for 2 people to sit and watch TV comfortably. It even features armrests with cup holders so that you don't have to reach to the table to get a refreshing drink when watching movies. The sectional recliner sofa with cup holders is made for entertainment.
Made with a leather cover, this sectional sofa recliner comes with added durability. Even if you spill beer on it, the leather will still look good after you wipe it clean.
The modern recliner sofa's sectional design with full recline function also allows it to be used as a sleeper sofa for 1 or 2 guests. Since it's shorter and narrower than the average alternative, this sofa comes with a better profile for small rooms, offices, or small apartments.
Pros
Includes 2 hidden cups
Compact with a length of just 65.9"
Made with elegant metal legs
Cons
Not the most spacious for 2 sleepers
3. Milemont Futon Sofa
This minimalism-inspired sofa is one of the top options for the office. Not the best choice for the living room, it can be seen as a good backup to a full bed and mainly used as a sofa with the option to recline occasionally.
You need to assemble this Ikea style recliner sofa yourself. However, this should not be a complicated task as you only need to attach its 4 metal legs.
In terms of comfort, this dual recliner sofa is one of the best firm recliner sofas. It also features leather so that it looks elegant in almost any modern room and like a true expensive modern leather recliner sofa.
One of the interesting parts of this sofa is its adjustable headrest. You can sleep on it yourself or you can use it as a reading sofa as needed. Since it also sits on high legs, it allows perfect mopping underneath for minimum to no underneath dust.
Pros
It looks modern
Quite narrow when folded
Supported seating and lounging positions
Cons
4. Lilola Ashton
This elegant vintage sofa comes with all of the right attributes for large spaces. Its large L-shape sofa design makes it accommodating. It even supports a reclined sitting position so that it's good for reading or watching TV.
But the L-shaped recliner sofa can also be used as an extendable sleeper sofa as needed. You can have your guest sleeping on it when visiting. Many still use it as a regular couch, mainly for its microfiber aspect and for the rather inexpensive pricetag since many of its alternatives are about 30% more expensive.
Pros
Sectional design with storage
It can be used as a sleeper sofa
Seating for 3 people
Cons
5. Urred Sofa
Made with a reclinable back, the Urred Sofa allows backrest adjustments to 90 degrees when sitting and 180 degrees when sleeping. With a split sectional backrest, it can easily be used by 2 people even if it supports 3 people with a 600lbs weight capacity.
With a width of 66.9", the small sectional sofa with recliner is just the right size for medium-sized rooms. Sitting on a lightweight wooden frame, it is easy to assemble. It just about 10 minutes, you can easily put it together yourself.
In terms of functionality, it also features 2 side pockets. It can be used for newspapers and magazines.
Pros
Medium to hard cushioning
Split recliner backrest
High 600lbs weight capacity
Cons
6. Mooseng Sofa
Adjustable in 3 angles, this modern sofa is easily a top choice for modern offices or any modern room. It features full recline, semi recline, and small-angle recline. Made with soft textile materials, the fabric recliner sofa is sectional and you can enjoy a different sitting angle when relaxing with your partner.
Designed with a small to medium size, the 2 seater recliner sofa fits most rooms while looking like a Lazy Boy sofa recliner. Its 67" length makes it a top choice for most rooms. But its reduced 31" width (when not reclined) makes it such a top choice for almost all tight spaces. However, its flat backrest means it offers no hugging support specific to cushioned sofas.
Pros
Convers to a sleeper sofa
Made with a modern design
It includes 2 hidden cup holders
Cons
350lbs maximum weight capacity
7. Baxton Studio Oralia
Made with distinct dark brown leather, the Oralia recliner sofa is one of the most versatile in its class. Recliner sofa sets can be complete with easily matched brown leather armchairs. It features recliner capabilities for 3 people so that you can put your feet up with the adjustable feet rest.
The left side of the sofa features a storage option, highly supportive, and recommended for those who want to fit a blanket or a few pillows inside.
Most importantly, it features a comfortable cushioned backrest which allows you to sit a bit back which equates to comfortable sitting. With secret cup holders inside the armrests, this sofa can easily be seen as a top choice for families.
Pros
Made with elegant faux leather resembling the best leather reclining sofas
Rare gas-lift storage section
Premium ball bearing sliding drawer
Cons
The 4 seater recliner sofa takes up a lot of space with a length of 108 inches
8. Ashley Reclining Sofa
This power recliner sofa is best for watching TV. Some even use the 3 piece recliner sofa set as a gaming sofa. It supports 3 persons with its adjustable recline that allows you to put your feet up. Characterized by thick cushioning, it's the type of sofa recliner that's made for hours of sitting. Thick cushioning characterizes its backrest, seating area, and the feet support. It might also be the right product for you if you suffer from low back pain as it's recommended among the best reclining sofa with lumbar support.
Pros
The most cushioned recliner sofa on the list
Designed with multiple storage areas
Included LED light storage area within the electric recliner sofa armrest
Cons
The headrests are difficult to retract
Conclusion
The Novogratz Talluah is very popular and arguably the best recliner sofa that also turns into a bed. The Urred Futon Sofa is best for split recline backrest while The Baxton Studio Oralia is the superior choice for those who want to put their feet back up just like on a recliner.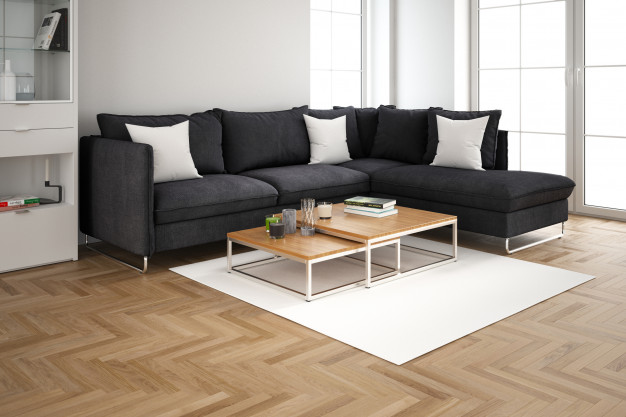 FAQ
Our reclining sofas worth it in 2021?
Reclining sofas are worth it when you have limited space and when you want to sit in a similar position as on a classic reclining armchair. Most also turn into practical sofa beds.
How long do recliner sofas last?
A typical recliner sofa lasts around 7 years but most are under warranty only for 3 years. If you abide by their maximum load capacity, you can expect them to last around 7 years on PU leather recliner sofa covers and around 5 years on textile materials.