The best Homall gaming chairs are the S Racer series and the S Hero Series. These racing style gaming chairs are affordable and comfortable. Most of them also look good. But with a few releases under their belt, which of these chairs is right for you? This Homall gaming chair review aims to answer this question.
You might have seen Homall furniture on Amazon. It's here that most players are familiar with the brand. With thousands of good reviews, it seems this online brand is ready to tackle the upcoming years with growing success.
Homall Gaming Chair Review – Are these racing chairs worth it?
Homall is an Amazon-based gaming furniture brand. It makes racing style gaming chairs, recliner gaming chairs, standing desks, bar stools, and standard recliner chairs. All of these products are quickly out of stock, so there's a real need for them.
The following sections show an example of one best Homall chair from each series with pros and cons. The final part of this review looks into the Homall brand as an entity. Make sure to read the post until the end to have your Homall questions answered.
Homall Rolling Task S Racer chair
The Homall S Racer Gaming Chair Series has 6 gaming chairs of different designs and colors to choose from.
This executive style S Racer Homall gaming chair comes with a footrest. If you're tired from your long hours of gaming, the Task S Racer Chair is made for you.
You can choose from various vivid colors or an all-black version of the chair. Blue, green, red, gray, and purple are your main options in terms of aesthetics.
With a maximum weight of 280lbs, it's the type of chair you choose when you first start your gaming setup build.
As a Task design, it's also a Homall office gaming chair you can use for work. Made from the high-density sponge, it lacks the finesse of high-density foam but it still lasts years.
This Homall high backrest gaming chair is suitable for users of different heights. Its backrest measures 30.5" making it a top option if you don't want to purchase an extra headrest as it's built-in your desk.
Gamers can recline this tall backrest in various angles from the standard upright 90 degrees to 120, 130, 135, and 160 degrees. This Homall office gaming chair ticks the right boxes in terms of height adjustability as well. The seat adjusts from 14.3" to 17.5".
Homall Executive S Series Task Chair
The Executive S Series Homall gaming chair comes with higher weight capacity and upgraded parts but it loses the footrest. Only slightly more expensive than the Rolling Task Chair above, the Executive Swivel S Racer Gaming Chair comes with a 300lbs weight capacity.
This chair is a bit more durable in pure weight capacity terms. It uses a Class 3 gas lift to maintain its durable profile. But it also comes with upgraded rubber PU wheels which are a bit quieter as well and which are also inspired by racing designs.
Dimension-wise, the Homallracing gaming chair is in the same parameters. Its 30.5" backrest comes with reinforced edges, just like real racing chairs. It features 360 swivels and reclines to a maximum of 150 degrees.
Comfort is ensured by the high-density sponge that proves popular in this series. Compared to the Homall Office Gaming Chair aka Task Chair, it also comes with a higher center of gravity. It might wobble a bit when you get out of the chair as it features a smaller 5-star base.
Homall S Racer RGB Gaming chair
If you're into RGB lights, the S Racer gaming chair with RGB can be an interesting option for you. It features built-in LED lights with lighting control. Its modes include a static lamp, rolling lamp, breathing lamp, and stacking lamp. The RGB gaming chair ships with a small remote control to toggle between these LED modes.
With a weight capacity of 300lbs, this Homall racer gaming chair also comes with a reclining backrest. You're in gaming mode at 90 degrees with it. At 120 degrees, you can sit back and relax or use the angle for watching videos. You can even go further down to 180 degrees to get some rest.
The main upgrade of this Amazon Homall gaming chair is the quality of the padding. It switches to high-density foam instead of sponge which means it follows the contour of your body a bit better. It also lasts longer before starting to flatten.
Homall Recliner chair
The classic recliner has been turned into a Homall gaming chair. It comes with all of the perks of a recliner such as a large footrest, the ability to recline on a large backrest plus extras such as an included massage function.
These Homall gaming chairs feature leather covers. Durable and easy to clean, these covers offer the most robust option for your long hours of gaming.
With a full recline backrest, it's often the Homall chair used for napping. If you get too tired from your long hours of Fortnite playing, it can offer a comfy gaming chair to relax in, especially with its sunken backrest and included lumbar support. Homall gaming chair instructions recommend it for napping time.
Homall S Racer chairs Quad series
The Quad Series Homall S Racer gaming chairs come with extra adjustability. Gamers can adjust the head pillow and the lumbar pillow according to their height.
Apart from its adjustability in the backrest, it also features rocking adjustability. It offers a complete profile for those after a tension knob adjuster. But this chair comes with enhanced rollers with rubber inserts to protect your floors.
Covered in Polyurethane leather, it even looks a bit more expensive than it is. However, it can also be seen as one of the best gaming chairs under $100 given its sturdiness.
S Racer Speed series
The Speed series from Homall is one that underlines style. It features one of the stylistically distinct gaming chairs from the Homall brand and it offers one of the leading solutions if you care about how your gaming setup looks.
Available in red, white, blue, and their color combinations, this chair is characterized by square lines from the early racing chairs of the 80s and by contrasting stitching that makes it look a bit better.
It features a 300lbs maximum weight capacity with a chair weight of 48.5 pounds. This Homall chair is at least as durable as those above.
Since it's similar in price, it's only the design that could make you choose this over other Homall chairs. As far as drawbacks go, you need to remember to tighten then armrests from time to time.
S Hero Series
The S Hero series from Homall is one of the few dedicated lines for gamer girls. It features a distinct pink profile that makes it look quirky and fun to use at the same time.
While this pink gaming chair looks like a toy, it's a real gaming chair you can count on. It features 300lbs weight capacity, a swivel design, durable casters, and the racing-style inspiration so many gamers love.
This pink chair for gaming also features adjustable lumbar support pillows so that you don't put too much pressure on your lower back. There's a head pillow that gets shipped with the chair as well. But one of the aspects we love the most on standorsit.com is the chair's thicker seat pan. This offers it a more comfortable construction.
Homall assembly instructions are included since it ships in a box. But even as a girl, you should be able to put it together yourself in about 25 minutes.
Homall Rocking Gaming Chair
If you're after a good racing sim chair, the Homall Rocking gaming chair is the right option for you. As a gaming chair without wheels, it's mainly useful for sim games where you may move around too much.
Apart from its solid base, the chair is made according to Homall ergonomic racing chair principles. It comes with racing-style padding for comfortable gaming and a swivel design that moves it to the sides up to 30 degrees.
It's also one of the few from the brand that features adjustable armrests. With flip-up armrests, it becomes easier to get in and out of the chair. Some gamers say it's even one of the most durable gaming chairs as it comes with an all-metal base.
Homall Recliner chair
Homall company also makes simple living room-style recliner chairs. They have the same characteristics as an S Racer Recliner Gaming chair without the gaming design. You can use these 300lbs weight capacity recliners to watch TV. But this Homall gaming chair review also recommends using it as an adult gamer, when you might not be into the most colored furniture that meets the eye.
Homall gaming chairs – the good and the bad
As an entry-level manufacturer, Homall has plenty of strengths and a few weaknesses. The following section of this Homall gaming chair review looks into some of them.
The good
Without a doubt, you'd have to look long and hard to find equivalent gaming chairs at such a low price. Most simply struggle to keep up in terms of affordability.
All S racer gaming chairs come with PU leather. This material mimics real leather and it's a good option for the ultimate durability. You can clean these Homall chairs for gaming with a wet cloth, dust them with a duster, or simply enjoy a carefree game even when you spill some tea on your chair out of excitement.
All of the Homall chairs for gaming are inspired by racing seats. These are impressive in terms of how they look. But these styles of gaming chairs are also supportive and comfortable. Most gamers don't look back to other types of chairs when they use them.
A couple of gamer Homall chairs are made with a footrest. Sure, it's the most basic type of footrest you can enjoy in a chair. But since big brands don't find them necessary, you need to look at brands such as Homall for a gaming chair with a footrest that impresses in terms of comfort when laid back.
Most chairs mentioned above from Homall come with a 1-year warranty. You can see it's not the longest coverage policy but at least it's there, unlike with other similar chairs for gaming you buy in supermarkets.
Homall makes pink gaming chairs for girls. The S Hero line is a line of gaming chairs for women that impresses with higher comfort and quirky pink shades and colors that make gaming even more fun.
The bad
Not everything is perfect with this brand. There are things you need to know before making a purchase. Almost all Homall gaming chair reviews show how important adjustable armrests would have been on some of their chairs.
Lack of truly adjustable armrests
There's barely any adjustability on the armrests from Homall. The most you can hope for is armrests that go up and down. But given their low price, it's a bit unfair to truly expect more from the brand's gaming chairs.
Homall gaming chair
Weight capacity
Best for
Rolling Task S Racer chair
280lbs
Gaming

Office

Executive S Series Task Chair
300lbs
Gaming

Office

S Racer RGB Gaming chair
300lbs
Gaming
Recliner chair
265lbs
Gaming
S Racer chairs Quad series
300lbs
Gaming
S Racer Speed series
300lbs
Gaming
S Hero Series
300lbs
Gaming
Rocking Gaming Chair
300lbs
Sim Gaming
Recliner chair
300lbs
TV
Final words
Most agree the best Homall gaming chair is the Rolling Task Chair for its simplicity and added footrest comfort. But in reality, these gaming chairs are very similar in terms of comfort. There's not much between them which is also true for their similar price range.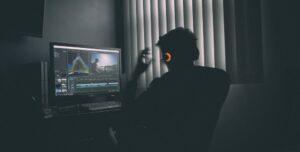 FAQ
Is there a Homall gaming chair website?
There's no Homall website and gamers typically head over to Amazon to place an order for one of these chairs or others from the Homall brand.
Is Homall's gaming chair good?
A Homall gaming chair features a sponge or foam cushioning weight capacity of up to 300lbs, and a racing-style design at a low price. These attributes make the gaming chair good for almost any user, especially on a budget.
How to assemble a Homall gaming chair?
Each Homall gaming chair part is associated with a letter. The instructions manual tells you how to match these letters or chair parts together step by step.
Can a Homall gaming chair be used at the office?
A Homall gaming chair can certainly be used at the office if high comfort is a priority for you. We recommend choosing a foam-padded Homall chair for about 8 hours of daily sitting.
Where to find Homall chair instructions?
You can find Homall chair instructions inside of the box that is shipped with your gaming chair. These printed instructions have clear graphic assembly steps for you to follow.
Do Homall chairs have a warranty?
Most Homall chairs have a 1-year warranty.
Where can I find Homall chair parts?
You can't easily find Homall chair parts unless you contact your seller. Most parts are replaced free of charge within 1 year.
Are S Racer chairs good?
S Racer chairs are the most popular form Homall as they offer plenty of adjustability, good comfort, and a racing-style design at a low price. This good line of chairs has the most products which speak for itself.
Where can I read Homall gaming chair reviews?
You can read more Homall gaming chair reviews on each product page on Amazon to find out more about how gamers feel about them in the long term.